Optimization of non-periodic inspection of structural components by Bayesian approach
by Estefania Gil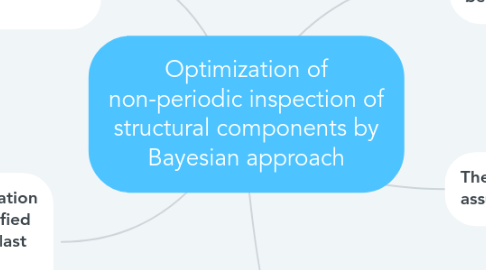 1. determine the time intervals in which structures degrade and become sensitive to fatigue.
2. The method is based on assumptions the cracks.
3. when there are uncertain parameters in the equations, the following inspection interval can be determined
4. requires all historical information about inspections, it is modified so that only the data of the last replacement or repair of components is required.
5. Cracks and failures that do not cause the system to stop working, can only be detected during inspections.