My favorite actor is Leonardo DiCaprio.
von Fernanda Castillo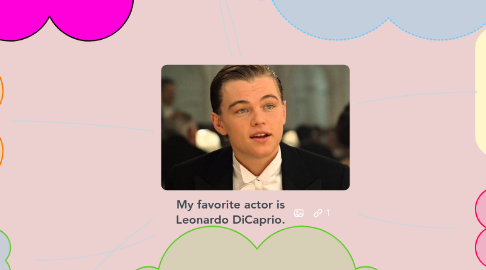 1. He was born on November 11,1979 in Los Angeles, California. He grew up in a violent Los Angeles neighbourhood.
2. He started out on TV when he five years old. He worked on commercials. After which he hadrecurringoroles varius television series such as the soap Opera Santa Barbara and sitcam Growing Pains
3. He is an actor, film producer and enviroment activist. Also he uses solar panek in his house. He inspired me to be a best person.
4. He is an excellent actor. Also he is very handsome. In 1998. he was chosen as one of the "50 most beautiful in the world"
5. His mom and dad met in Jermany, at the college there. They got married and had little Leonardo. The devoriced when he was 1.They stayed friends for Leo's sake. They didn't want him to grow up without his parents.
6. In 2016, DiCaprio won the prize for Best Actor in the movie "The Ruenant"
7. DiCaprio created "the Leonardo DiCaprio Fundation" in 1998. It focuses on global warning, presenving renevable energy.